What to Know Before Hiring a Carpet Cleaner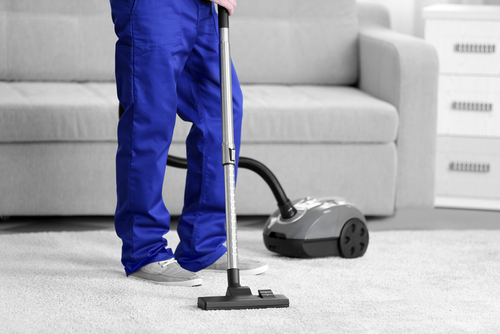 When it comes to professional services, each company has its own terms of operation. While some carpet cleaning companies will promise quality service at a lower price, chances are you might not get it. It's important to understand that hiring a professional carpet cleaning service is a big decision and can be confusing due to the high number of companies claiming to offer the service. You wouldn't want to hire someone from the streets and trust them with your home without knowing anything about them, would you?
Having your carpets professionally cleaned ensures that the members of your household are protected from any breathing complications arising from dust and dirt accumulation. The frequency of cleaning your carpets will depend on your lifestyle and foot traffic. Some of the benefits of professional carpet cleaning include eliminating trapped pollutants, clearing out dust mite infestations, and helping to prevent mold growth. Here are some great tips on what every homeowner needs to know before they hire a carpet cleaner.
Carpet Cleaning Experience and Reviews
Perhaps there's something you're good in your line of profession and career and you know that it's not just enough to have the right knowledge in your field. Experience is important as well. When looking for a carpet cleaning service, one of the things you must ask is the company's experience. Find out how long the carpet cleaner has been in business. You might need to ask for references so you can get feedback from past clients on the quality of their business. It's recommended to ask your family, friends, or neighbors for carpet cleaners they've hired before and their past experiences with them. Watch out for many poor ratings and reviews as this can be a red flag.
Industry Trainings and Certifications
Be sure to find out if the carpet cleaners have any type of professional training and certifications. If you're hiring a carpet cleaning company, ask how they hire their cleaning technicians. Consider hiring carpet cleaners with certifications from the Institute of Inspection, Cleaning, and Restoration. Of course, there are other certifications that are relevant and should be considered as well.
Carpet Cleaning License and Insurance
When contacting a carpet cleaning company, one of the first things you should ask is whether they are licensed to operate within your local area. Your local government website could also have a list of registered carpet cleaning companies. The other important documentation a professional carpet cleaning company should have is the workman's compensation insurance. You don't want to take liability for any damage or injuries caused during the carpet cleaning process. Hire a company that runs background checks on its staff.
Carpet Cleaning Price
Each company has its own rates. However, when you come across a carpet cleaning company whose price sounds too good, you might want to give it a second thought. While you should never choose a company on what they are charging, it's important to ask for estimates from several companies and compare. Choose a carpet cleaning service with reasonable rates but committed to providing you with quality carpet cleaning. Don't forget to read the fine print in your agreement.
In conclusion, other things you should find out before hiring a carpet cleaner includes what's included in their cleaning service, the cleaning supplies they use, the carpet cleaning method to be used, and if they guarantee their work, and for how long.