How to Make Your Own Dry Cleaning Solvent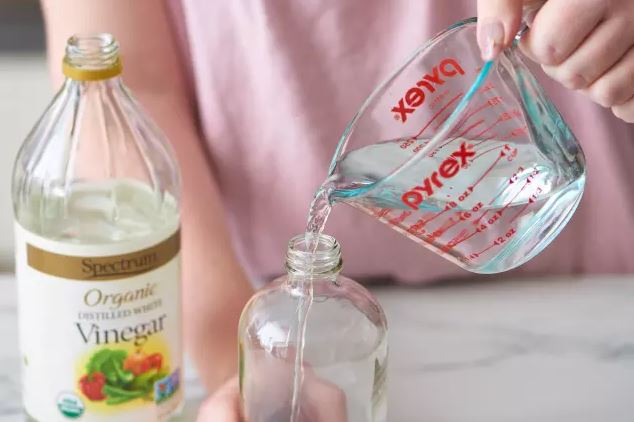 If you asked around, you will find many people who are afraid of dry cleaning. There is a list of reasons to be afraid of dry cleaning such as the high costs and the chemicals used. Commercial dry cleaning is not guaranteed if the business is not trustful. Of course, you can clean the items by yourself most of the time through hand washing but there are some situations where dry cleaning is a necessity to get your clothes clean and fresh.
Homemade dry cleaning solvents may not be as effective as commercial dry cleaning solutions but they are less expensive, safer and will keep your clothes clean and fresh too.

We will discuss two types of dry cleaning solvents and how to make them.
1. Detergent-Based Solvent:
Here is how to make it.
Step 1: There are many types of detergents so you can choose green or environmentally friendly chemicals instead of regular dry cleaning solutions. After choosing your regular laundry detergent, mix it with water and make your solution.
Step 2: Have a clean piece of cloth and dab it in the detergent solution. Clean the clothes or the upholstery with the piece of cloth. Blot over and over until the stain is removed.
Notice that you have to focus on the areas that have stains or are discolored. Put the clothes in a damp pillowcase, fold the pillowcase and close it with a safety pin.
Step 3: Now, it is the dryer role. Put the pillowcase in it and make the heat low. Remove the pillowcase after 20 minutes. Now get your clothes from the pillowcase and hang it. It is better to hang them in an open area where they can air out for a while.
2. Wheat Bran-Based Solvent:
Here is how to make it.
Step 1: It is a way to make a solution free of chemicals. Make a mixture of a cup of wheat bran and white vinegar by adding the white vinegar drop by drop until the bran becomes binding together in one large clump.
Step 2: Put the clothes in a dry pillowcase then add the wheat bran clump that you made over it. Fold the pillowcase over your clothes then shake it for a minute. That way the wheat bran will come in contact with the whole clothes.  
Step 3: Remove your clothes from the pillowcase and get rid of any excess wheat bran.