Carpet Cleaning Tips for Carpet Replacement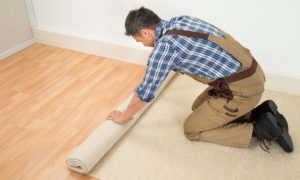 Do you think that carpet replacement is necessary? It is not an easy decision to make when it comes to carpet replacement. We attach ourselves to things like our carpets, our coffee tables and any kind of properties so emotionally; it is not an easy decision.
Also, no one wants to worry about carpet replacement expenses. That is why you need to know when to replace your old carpet.
• Persistent staining and discoloration of your carpet:
When time passes, the effectiveness of the finish of the carpet – which resists stains- fades away. Check out your carpet, if it is full of stains and spots that can't be removed by professional carpet cleaning, this may be the time to replace your carpet with a new one.
Professional carpet cleaning agents will do their best to get your carpet clean. If the carpet will not be clean again, carpet cleaning agents will advise you to replace it.
There are some difficult to remove stains like wine and bleach stains. if your carpet has many difficult stains, it will be the most practical choice to fully replace it.  

• Awful odors:
When your carpet smells bad, it may be the time to replace it. Awful odors are not welcoming or pleasant thing so you need to replace your carpet as soon as possible before holding an event or having any kind of guests. If you have pets, then the possibility to have a carpet that has a very bad smell increases significantly. Carpet cleaning agencies will do their best to remove the odors out of your carpet but still there are some smells that resist any kind of chemicals and cleaning methods.
Go to a professional carpet cleaning service and ask them to perform a comprehensive carpet cleaning work on your carpet; if this method failed, then it is time to start looking for a new carpet.
Note that if the odor is due to mold, you may need to check your house too in order to eliminate the source of the mold that can be very dangerous to the health.
• Bulges, Tears and Wrinkles:
When your carpet becomes full of bulges, tears and wrinkles, it is probably the time to get it replaced. But before paying your money on a new carpet, assess the old one. If its bulges, tears and wrinkles can be fixed, then fix it instead of replacing it. Assessment of your carpet should include several aspects. Its appearance should be good after repairing it. Its bulges and wrinkles should be hidden and the carpet should not be a danger to the people walking in the house.
• Allergies:
If your carpet is old, it is probably full of allergens which may cause allergic reactions to both people and pets. Allergic reactions like sneezing and eye watering that happen without an apparent cause may be due to the accumulation of allergens within your carpet.
After a decade, the carpet should be replaced and of course it should be regularly cleaned by professionals to eliminate any source of allergies.